Context
Boluda, as a leading maritime transport company, has focused its strategy on taking responsibility for the environment by implementing actions to reduce its carbon footprint. With Daily Canarias, Boluda connects the mainland and the islands on a daily basis to transport fresh produce and medicines in a conscious way.
Boluda Lines has a fleet of feeder vessels and operates services connecting the Iberian Peninsula with the Canary Islands, Balearic Islands, Italy, Northern Europe, the west coast of Africa and Cape Verde. Most of its fleet is in the 500 to 750 TEU size range.
Challenges identified:
The objective of the project focused on achieving the monitoring of refrigerated containers to ensure that there was no break in the cold chain that could lead to losses of fresh produce or medicines. This solution supports, among others, the Daily Canarias line, which enables the daily supply of the islands, distinguishing and consolidating the shipping company's leadership.
Reduce the impact of the carbon footprint per tonne transported
Reduce land traffic congestion
Reduce waste, inefficiencies, loss of fresh produce and medicines
Route Monitoring & Control, the solution
Route Monitoring & Control, the solution
For the management of refrigerated cargo on Boluda seven container ships, which travel 700 miles from the Peninsula in the maritime corridor linking the Port of Cadiz with the island ports of Las Palmas and Tenerife, WITRAC's own IoT infrastructure was installed. The WIMeters were placed in the refrigerated containers and with the integration of its technology, Semtech LoRaWAN devices, Wi-FI, BLE and cellular connection, the necessary data is obtained in real time to reduce to zero the problems of loss of the cold chain and excess costs.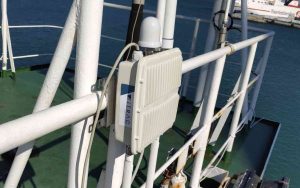 With this technological hybridization, WITRAC platform detects the slightest temperature deviations from the theoretical setpoint and alerts the crew in real time for immediate action, thus avoiding the loss of food and medicines by the ton per day.
By implementing the Route Monitoring & Control solution, it is possible to send immediate notifications to the crew when the ship deviates from its theoretical route, making it easier to control its efficient speed (minimum fuel consumption speed at which the ship must go to arrive on time) and reduce excessive economic fuel costs, while minimizing the impact of CO2 emissions on the environment.
Results achieved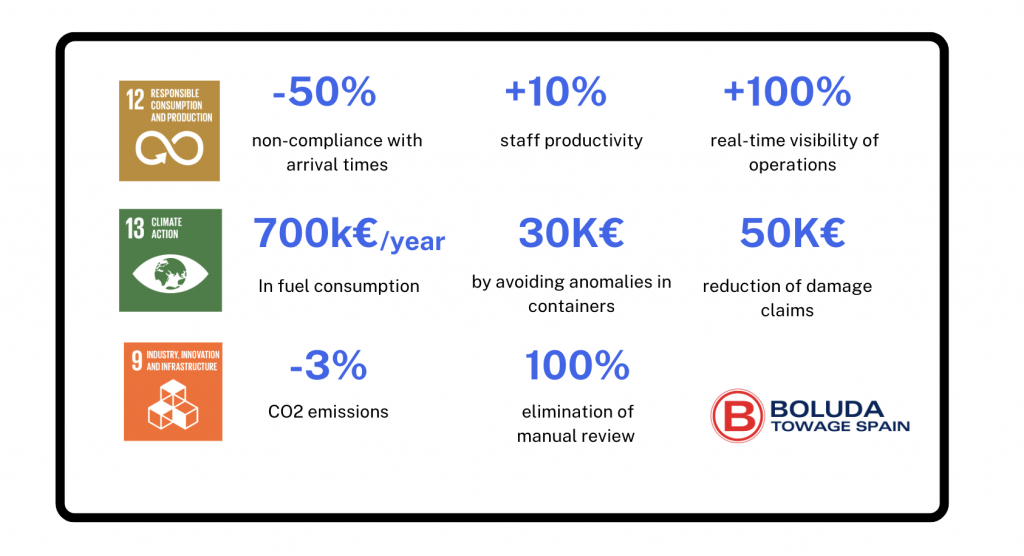 The impact on sustainability is clear and is represented by 2 essential metrics:
The reduction of CO2 emissions through fuel reduction.
The complete elimination of waste of fresh produce and medicines.