3 supply chain challenges
The supply chain is being reinvented thanks to technologies such as IoT and Artificial Intelligence.
The adoption curve to change has been accelerated by the VUCA (volatile, uncertain, complex, ambiguous) context in which we find ourselves, forcing the supply chain and logistics to reinvent itself through technology.
Here are three of the challenges the supply chain is experiencing due to the pandemic: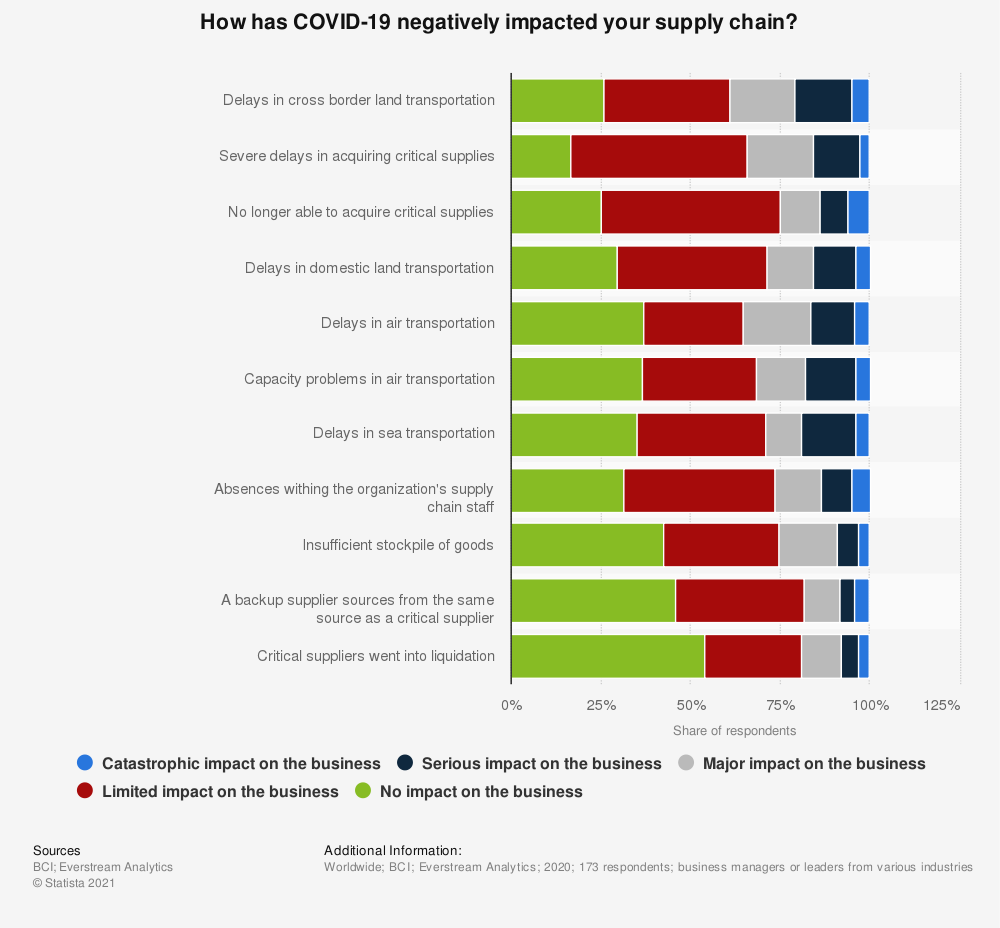 Accelerated adoption of technology solutions
In a volatile environment, companies are forced to respond to new standards, such as ensuring social distancing, supporting remote working or contactless goods deliveries. Digital work instructions, remote assistance to operators and the use of automation processes become more prevalent regardless of companies' technology infrastructure.
"Although 72% of supply chain organizations see technology as a source of competitive advantage, only 47% manage technology horizontally and holistically across all areas." – Gartner Report 2021
Accuracy in demand planning
The uncertainty of the current context calls for optimized supply chain planning, including different scenarios to cope with disruptions at suppliers or production facilities. To achieve this, algorithms based on artificial intelligence (AI) and machine learning (ML) are implemented, complemented not only with internal data but also with information from suppliers, customers, weather forecasts, demographic sources and macroeconomic indicators.
Relocation of production processes
The logistical complexity caused by temporary closures of commercial ports highlights the need to be locally self-sufficient. Onshoring or near-shoring is presented as a solution that allows for responsiveness and market reach thanks to the continuous supply of goods. We are moving from macro to micro supply chains that are closer to the final delivery centers, thus simplifying logistics and transportation management.
To respond to the various challenges presented by the current context, companies will have to deploy digital solutions beyond the production plant, connecting the entire value chain. Only companies that are committed to the implementation of technologies such as the Internet of Things (IoT), artificial intelligence (AI) and machine learning (ML) will be able to adapt and make their operating costs more efficient.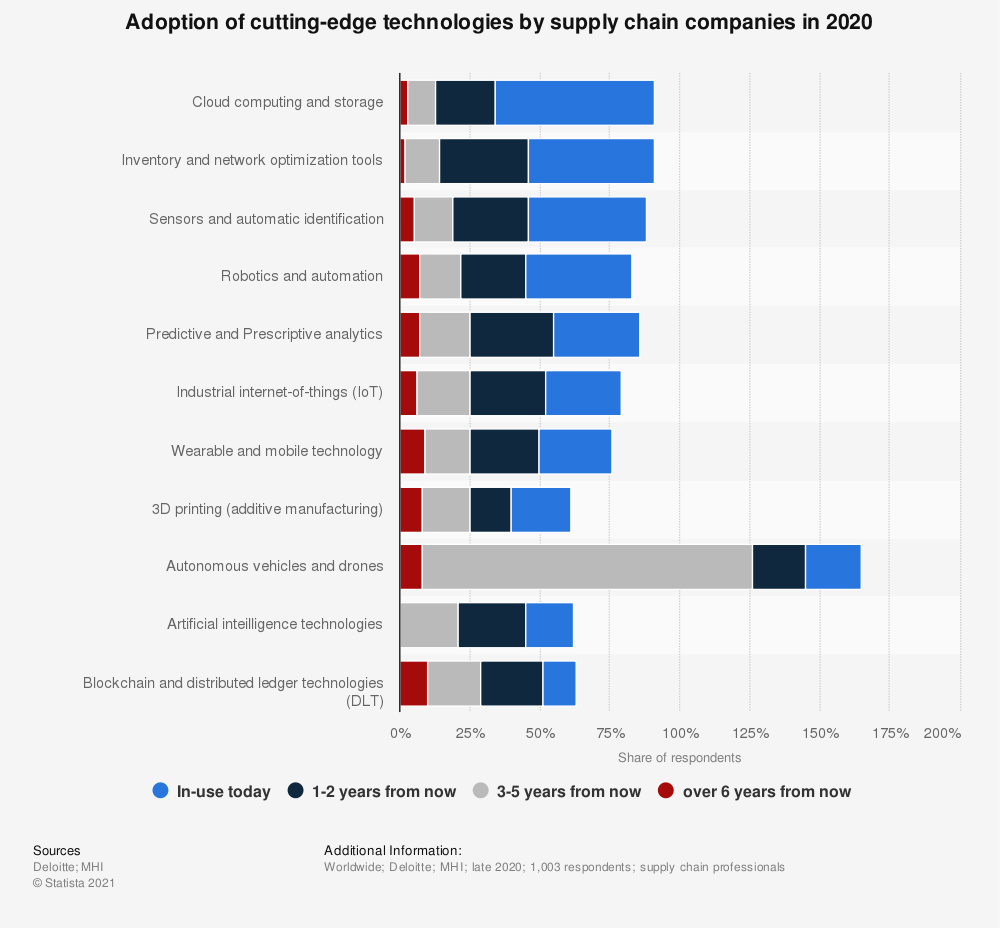 ---
Receive news about the supply chain industry